Ashampoo Photo Commander 9 offers you the perfect mix of features to manage, edit, present and optimize your digital pictures.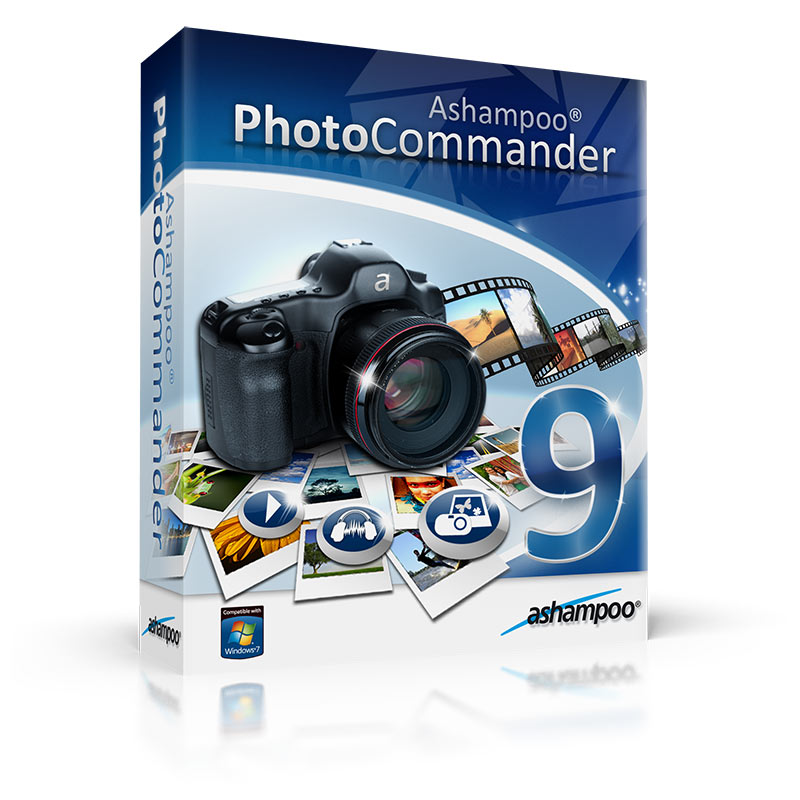 The program provides you with a quick and straightforward management of your photo collection including options to
create groups
,
tag pictures
and put together
virtual picture albums
. Assign for example the name of your last travel destination (tagging) to your holiday pictures. This way you can later find all pictures you took at that destination very fast.
Be creative and edit your digital pictures according to your wishes.
Optimize photos with one click
,
remove red eyes
or use
different effects
, like color changes, for your image editing. Turn your most beautiful images into oil paintings,
create a calendar
with your own pictures or a
personal invitation
with a funny picture of the last party.
Of course, Version 9 of the Ashampoo Photo Commander offers lots of new features and improvements. Among other features there is the new
dual-view mode
for the comparison of an original picture and that picture while editing. Additionally, the optimization tools and video functions were improved, new effects were added and lots more.
When handling your digital pictures you'll never want to do without Ashampoo Photo Com
mander 9 again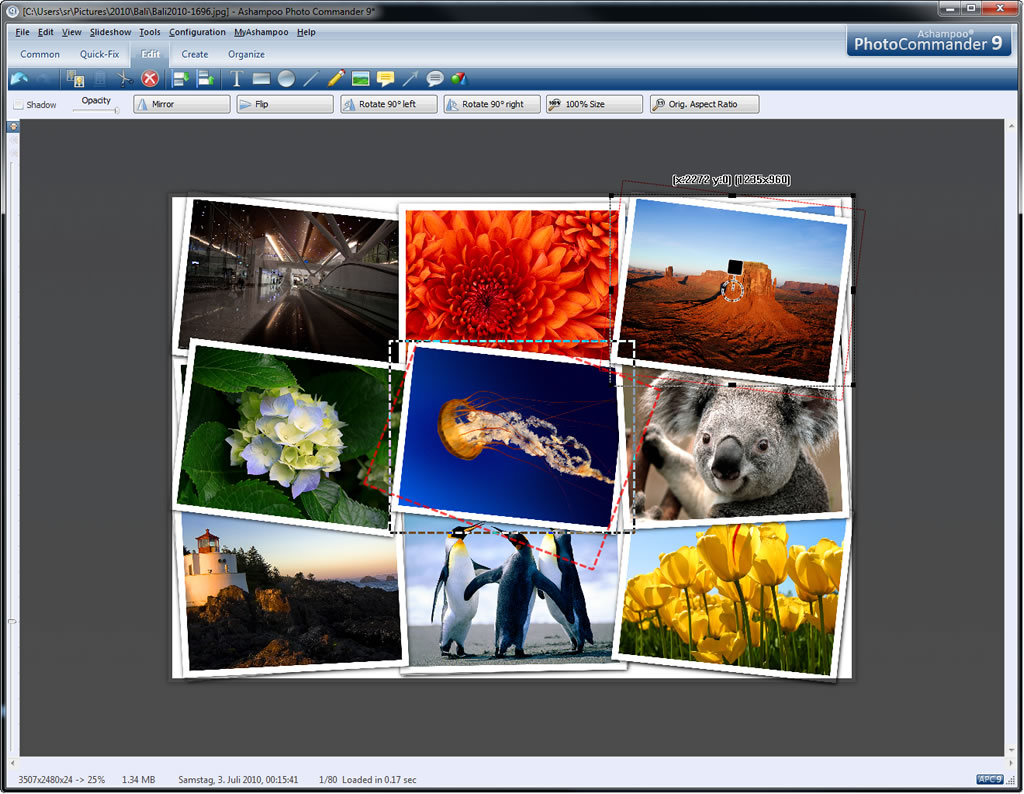 Ashampoo Photo Commander 9 is the ideal companion for all management, optimization and editing processes concerning your digital photos. The miniature view in the user interface allows you to get an overview of your photo collection or rather photos in a folder. Of course, you can also sort your photos according to date and time when the photo was taken ("calendar overview") or you can filter the photos according to different criteria, e.g. only .jpg files, not older than two month or tagged with a certain term.
Not only pictures, but also audio and video collections are neatly displayed. Photos can be grouped differently or compiled in a virtual album for further editing. Batch processing allows you to select several pictures for editing, e.g. convert them into a different format.
The editing and quick-fix modes in Ashampoo Photo Commander 9 are designed clearly and intuitively so that you can give free rein to your creativity and experiment with effects and functions. It's easy to rotate pictures, adjust horizontal nonalignment, crop images, remove red eyes and lots more. With just a click photos can be optimized or changed using effects, e.g. inversion, pixelization or outlining of contours.
Ashampoo Photo Commander 9 also offers you several cool features to present your photos. Create for example a slideshow or an HTML album in order to show your photos to family and friends. Collages as well as greeting cards or calendars are easily produced in next to no time.
Moreover, Ashampoo Photo Commander 9 enables you to make screenshots, scan images as well as print photos, send them by e-mail or burn them on a disc.
.
Visit the Ashampoo Photo Commander 9 give
away page, and enter your email to request your free license and